DOT
DOT
DOT
DOT
DOT
DOT
DOT
DOT
DESECRATION OF PRINTED MATTERS
DESECRATION OF PRINTED MATTERS
DESECRATION OF PRINTED MATTERS
DESECRATION OF PRINTED MATTERS
DESECRATION OF PRINTED MATTERS
DESECRATION OF PRINTED MATTERS
DESECRATION OF PRINTED MATTERS
DESECRATION OF PRINTED MATTERS
We are a young Singaporean type collective—practicing, researching
and exploring type through creative inquiry and collaboration.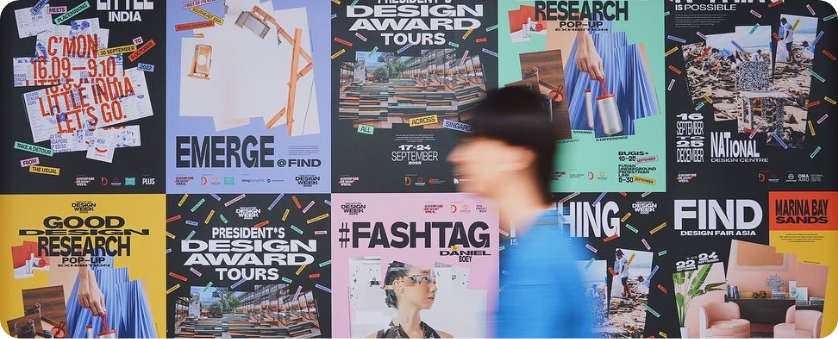 Font In Use: Singapore Design Week
Getai Grotesk was used as the key typeface for branding Singapore Design Week. The festival's dynamic identity explores a range of type treatments and layouts—expanding the possibilities of expression within a simple typographic system.
Designer: Sylvester Tan, Design Agency: Kinetic, Foundry: Death of Typography
Singapore Art Book
Fair 2023
We will be setting up a booth at this year's Singapore Art Book Fair from 14 to 16th April! Boothing with us is Huruf, a Malaysian Type Collective!
Women in Design Week
2023: LASALLE
We were invited to speak on an online panel as part of LASALLE's Women in Design Week 2023: The Joys and Difficulties of Forging an Independent Practice
An Ongoing Workshop – CoTYPE
CoTYPE is an ongoing collaborative project that gathers young Singapore designers to start discourse about the design ecosystem around them.
As they say,
sharing is caring